Social Surfpark Solutions
Creating waves of change...
'Social Surfpark Solutions' is a collaboration between our Main Suppliers, Surfpool de Eemhof & We Want Waves. Our goal is to develop Surfparks powered by energy from their own waste-to-energy power plant and sustainable guest accommodations made from local plastic waste. With this Joint Venture we are ready to (help) develop more European Eco Friendly Surfparks in the future.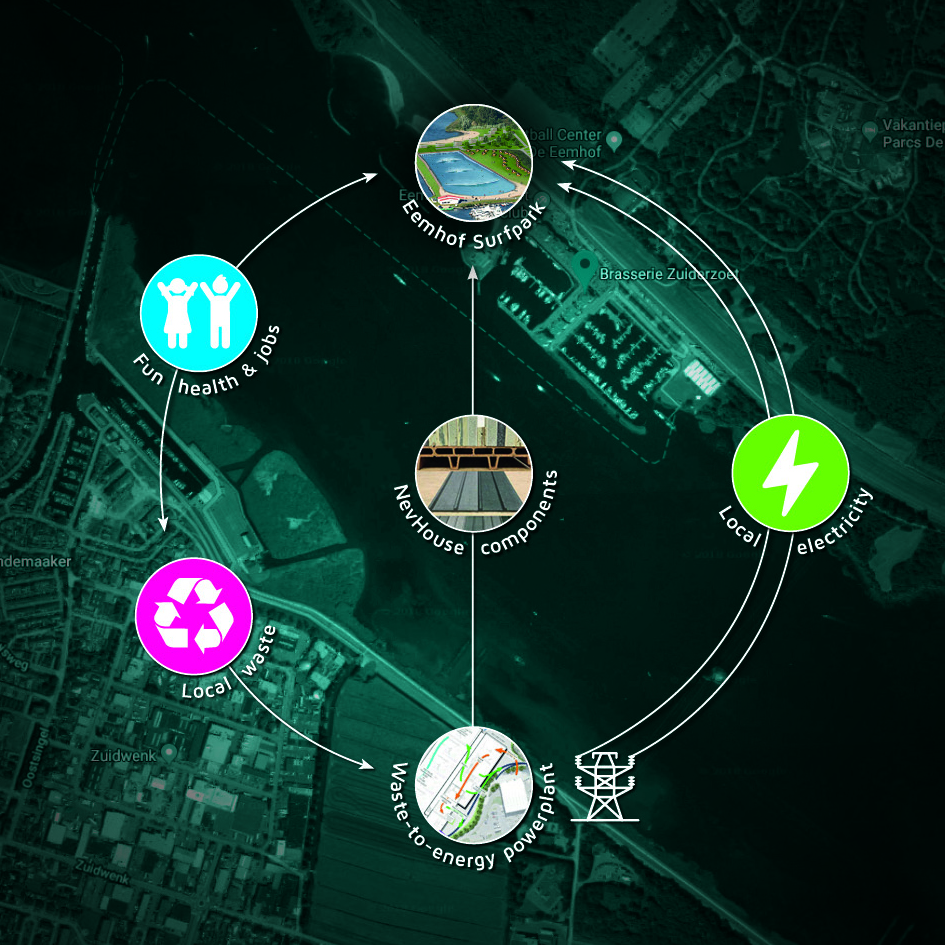 The benefits
Worldclass waves for everyone

Sustainable housing made from local plastic

Local waste transformed to construction material & energy

Increasing public health in a fun way

Local job & education opportunities

Growth of local economy & tourism